Jakarta, 16 April 2015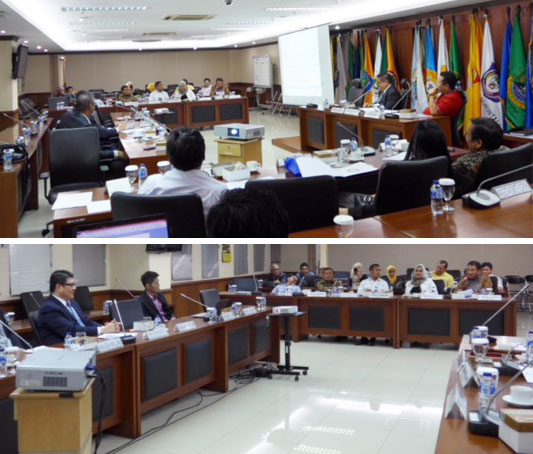 R20 Asia-Pacific was honored to be invited by the Regional Council of Indonesia for an audience with the Senator of Committee -2 DPD RI and to a public hearing on the Kemiri Sunan conservation plant that produces biodiesel. At conference room of Building B – DPD RI, Thursday afternoon 16/04/2015
The hearing preceded with the introduction of Mr. Nico Barito about Regions20 and its mission to encompass the network of sub-nationals to contribute against climate change and degradation of regional natural resources.
Mr. Nico Barito explained Kemiri Sunan 'Reutealis trisperma (Blanco) Airy Shaw' is a plant originating from the Philippines that are widely grown in Indonesia. Kemiri Sunan Crop has habitus with leafy canopy, solid stem, and deep root system. Thus giving hope both as double plant and conservation plant to rehabilitate critical land, also able to withstand the impact of rainwater that can prevent damage to the soil due to erosion. This plant has the potential to produce oil from the seeds as raw material for Kemiri Sunan is better known after the R20 Indonesia & West Kalimantan Province declaration on forest conservation and the effort to promote the community bio-fuel, attended by 40 foreign ambassadors and the planting of 12,300 Kemiri Sunan (KS) trees.
In closing, the Senators of Committee -2 DPD RI were enthusiastic about the exposure of Kemiri Sunan, including Drs. Ibrahim Augustinus Medah, Senator from East Nusa Tenggara, said the potential to improve the economy of the people is by planting Kemiri Sunan that has many benefits. "Rote Ndao in Kupang district with the potential for very wide berth land can be used for large-scale planting of trees Kemiri Sunan which will be used as raw material for biodiesel as a substitute for fossil fuel by the locals" said Ibrahim.