2014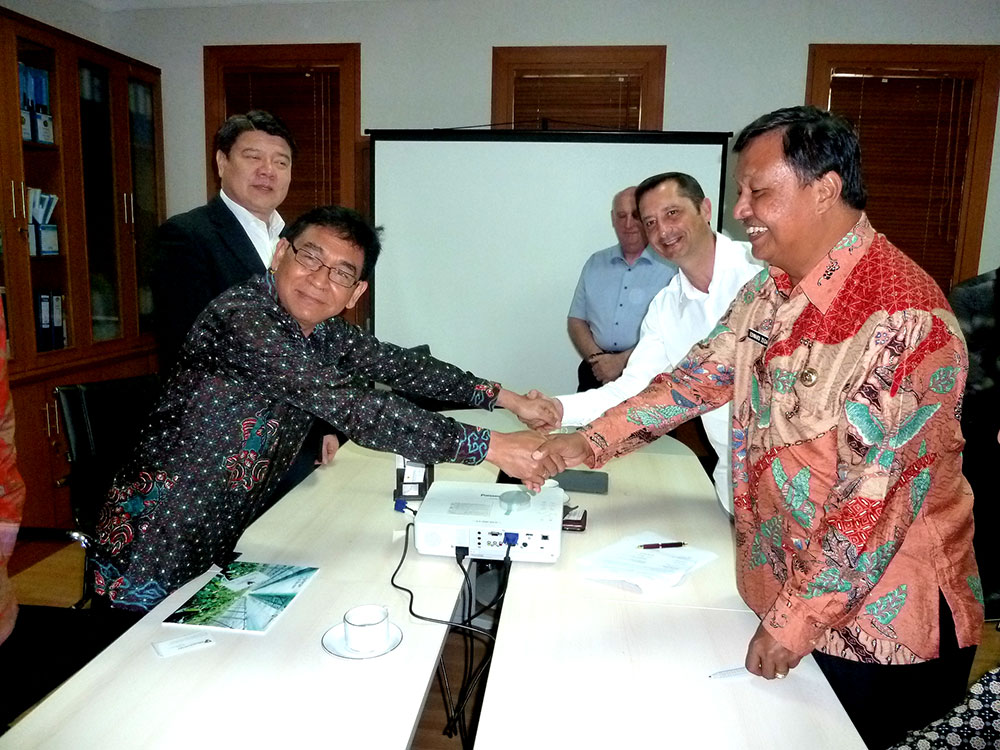 Eric Scotto CEO of AKUO, Susilo Siswoutomo Vice Minister of Energy and Mineral Resources of Indonesia, Eduard Zega Local Premier of North Nias during the MoU to build solar power plant for Nias Island.
The regency of North Nias together with R20 Asia-Pacific and AKUO energy from France have signed a memorandum of understanding on collaboration to build 10 MW solar power plant development in North Nias, at the the office of the Indonesian Ministry of Energy and Mineral Resources. The signing was witnessed by the Vice Minister.
According to Eduard, the demand of electricity in North Nias reaches up to 100 MW and may increase up to 200 MW should investments arise. "Through this partnership we expect to increase the electricity availability in order to be able to attract more investments", said Eduard.
This project will be conducted in two phase, producing electricity equivalent of 5 MW in the first and second phase. The development of 1 MW requires land mass of 1 hectare and the total investment of the first phase of the project reaches $20 million.
AKUO energy is official partner of Regions20. In Indonesia AKUO has developed wind power plant with capacity up to 14 MW in Bali.