Hanoi, 27 December 2017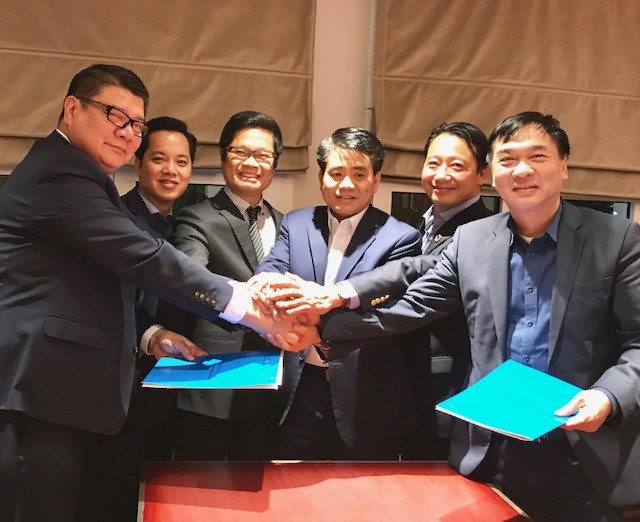 The City of Hanoi and R20 Asia Pacific entered into a cooperation agreement to build a waste to energy facility for the city of Hanoi, with the initial capacity of 500 Ton of waste per day and the option of expansion to 2000 Ton.
This is follow up to the meeting on 08 November 2017 during the APEC summit in Danang, between the Chairman of Hanoi People's Committee Nguyen Duc Chung and Director of R20 Asia Pacific Nico Barito, who introduce R20 and its commitment to help local governments to develop practical programs to reduce CO2 emissions and enhance renewable energy in response to climate change.
In particular, Mr. Barito also introduced the WTE technology a combination of pyrolysis gasification process, particular for the wet community waste of Hanoi and generate substantial power output with zero waste solution.
Chairman Chung from Hanoi is committed to develop Hanoi in a sustainable way and appraise the partnership with R20 for a green, clean and beautiful city of Hanoi most of all as pilot project of Vietnam commitment to combat climate change.
The partnership between Hanoi City and R20 Asia Pacific is facilitated by VCCI and VBCSD 'Vietnam Business Commission for Sustainable Development' and the investor to the project implementation is CMJE Indonesia, who is the patent holder of the WTE technology.