North Sumatera, 17 December 2017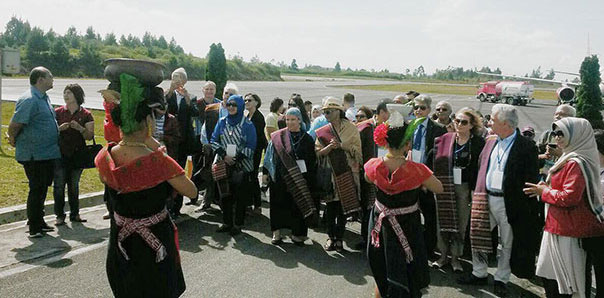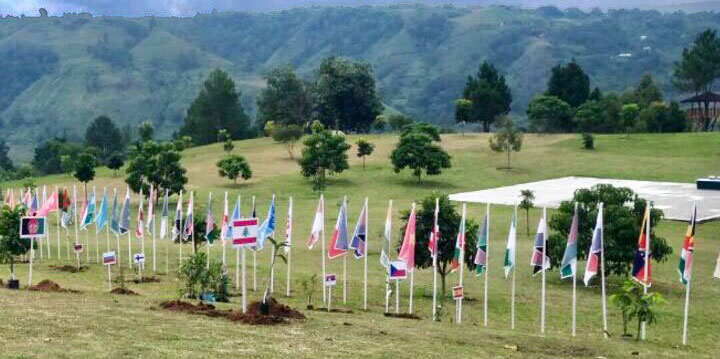 Symbolic conservation tree planting by countries present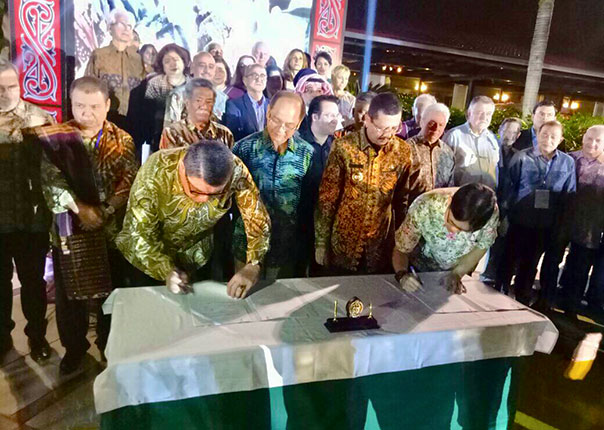 The launching of Lake Toba Innovative Challenge and New Economy Forum
R20 Asia Pacific together with FORSEAA 'Forum of SME AFRICA ASEAN' will assist the Government of North Sumatera Province to develop responsible tourism in Lake Toba Geopark.
The 'Innovative Challenge and New Economy' consist of development of eco-culture tourism, conservation of Lake Toba, empowering women and youth small medium enterprises promoting nature products and recyclables gift items, clean water and sanitation and adopting new and renewable energy for hotels and public facilities.
The launching of the programme was done by Director of R20 Asia Pacific, together with Governor of North Sumatera, Minister of Science Technology Innovation of Malaysia together with guest of honor Ambassadors and Ministers from 48 countries.
Lake Toba is one of the largest volcanic lake of the world with an island of 630 square km in the centre of the Lake, Samosir island. Lake Toba stretches over 100 km length and 30 km width, covering 7 (seven) regencies/ local governments in North Sumatera Province.